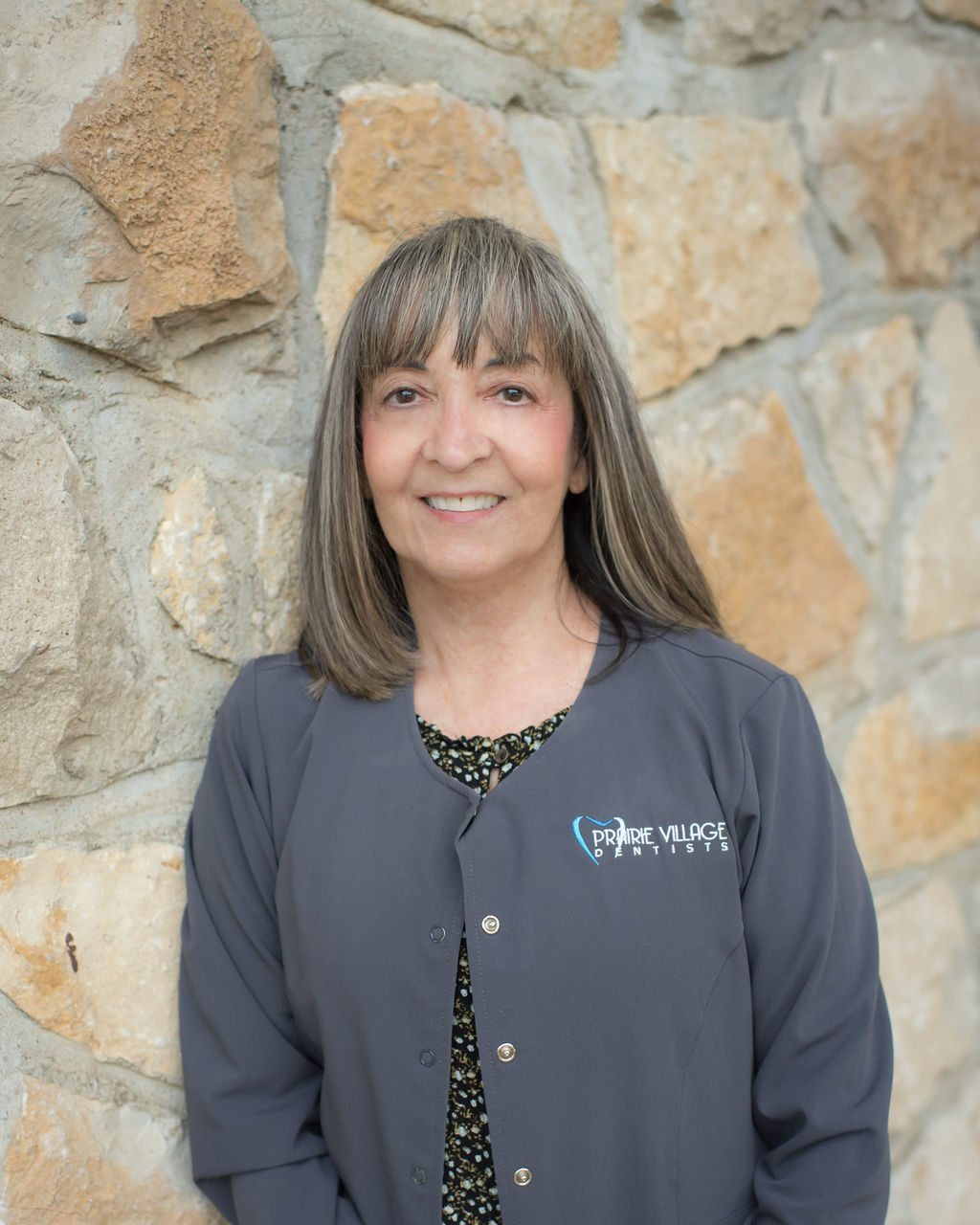 Theresa
Office Administrator
My Dental Career began here in 1991 as a Registered Dental Hygienist. Years later, I started working at the Front Desk. I learned everything from answering the phone & confirming appointments to the challenging world of insurance & beyond. I semi-retired in July 2020. I'm still around working "behind the scenes" on Wednesdays.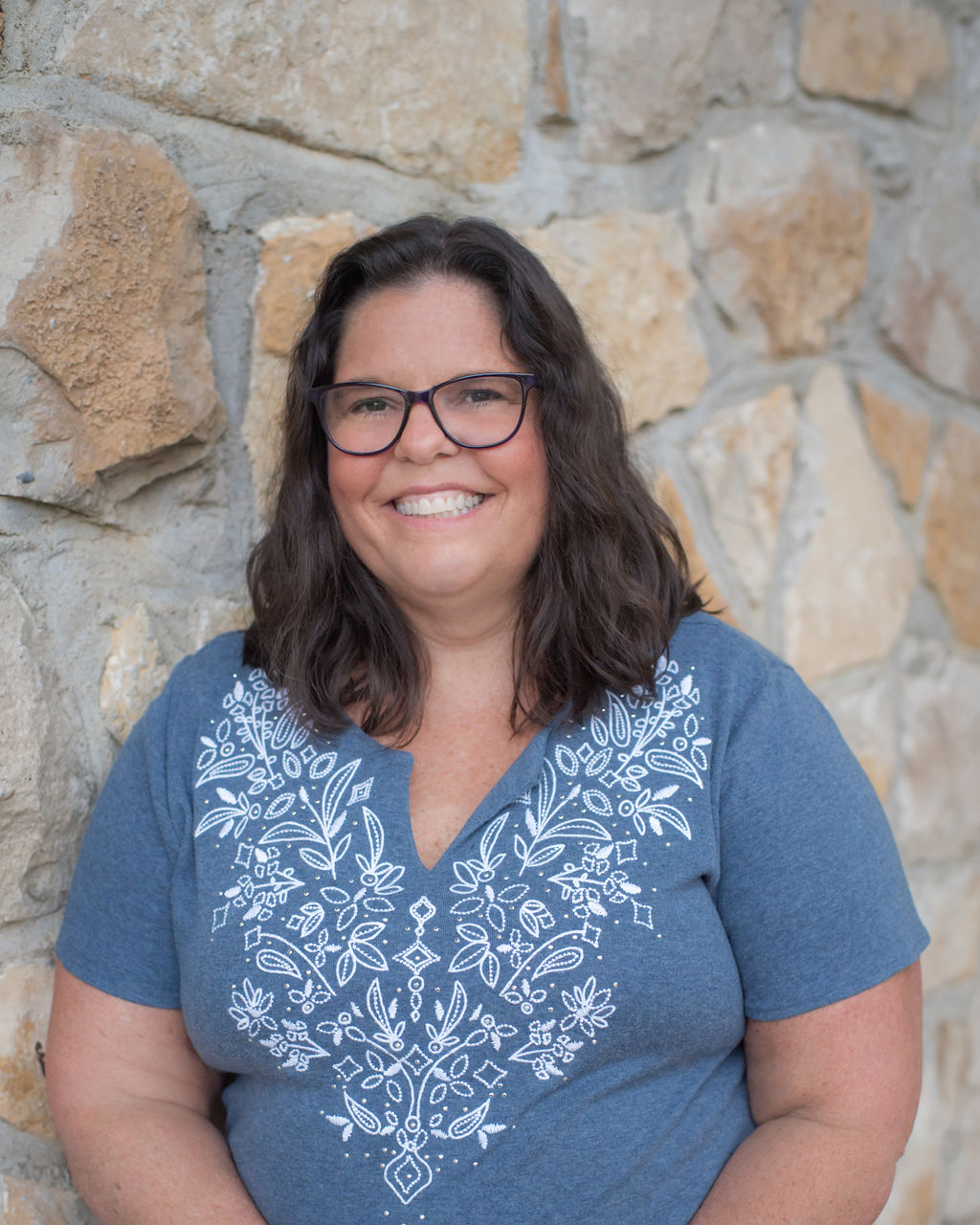 Sherry
Office Administrator
My journey began when I was a senior at Shawnee Mission East High School participating in an afternoon work placement program. I was originally hired as the receptionist for Prairie Village Dentists, and now over 40 years later I am still going strong as our Business Manager. I work hard to keep everyone busy, on time, and always with quality production. I strive to ensure that each patient has not only the best experience but leaves feeling like family. In my spare time I enjoy karaoke, yearly trips to Florida with my sister to visit Mom, and spending time with my dog, Piper.
"Better late than never does not apply to your dental appointments."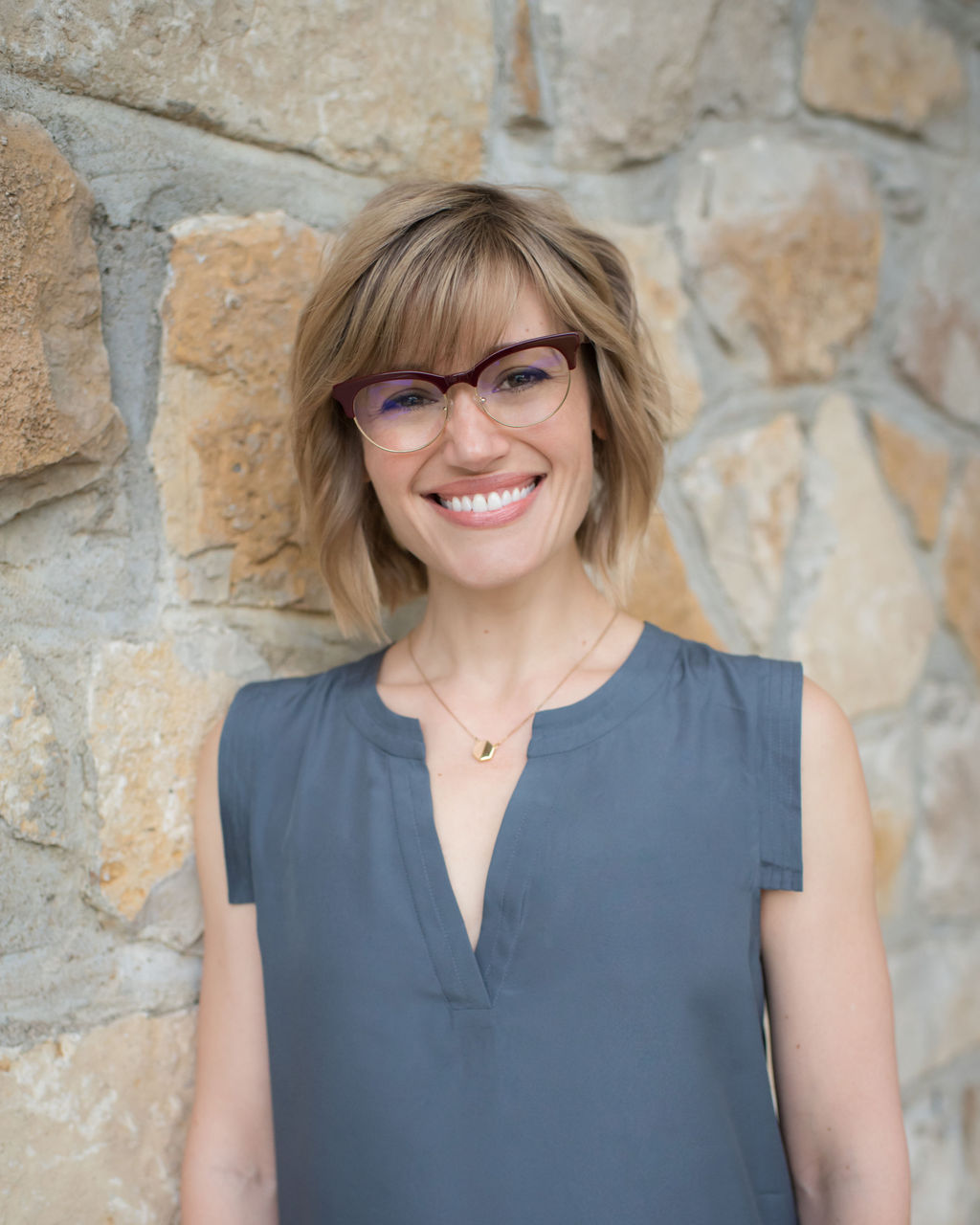 Melissa
Office Administrator
I started out as a music major in voice and flute at Missouri Western State College in 1997, but then I met Dr. Grant and he convinced me that a degree in dental hygiene was the way to go! So, I took the well-rounded scenic route and went to Longview Community College to finish up my basics and then proceeded to go to UMKC School of Dentistry where I graduated at the top of my class in Dental Hygiene in 2003. I have since been the President of the Greater Kansas City Dental Hygienists' Association and I enjoy taking an active role in learning how to advance the field of dentistry. In the summer of 2021, I graduated with distinction as a fellow in the American Association in Dental Office Managers (FAADOM).
A few years ago, I transitioned into a position out of clinical work to one of working with patients up front while sitting up straight! I enjoy broadening my horizons and am learning a lot about what happens "behind-the-curtain" in quality patient care. What I love more than anything in my career, whether it's at the front desk or working as a hygienist, is being able to share a smile and laugh with anyone who walks in the door!
I've had several hobbies over the years, but currently, I enjoy:
Spending time with my friends and family (Dr. Grant, Eva 15 years old, Eric 12 years old and our two dogs, Bruna and Benny. Bruna is a Soft-coated Wheaten Terrier that's 7 years old. Benny is our Aussie Poo, who is two years old.)
Staying super active (I'm a Jazzercise instructor, I love being outdoors and taking the dogs with Grant on our daily 4:45 a.m. morning walks)
Listening to audible books and podcasts (like "Sawbones" and "TED Radio Hour") and my current obsession is Googling videos about history and things I know nothing about!
Encouraging/supporting my kiddos in their interests of guitar, ukulele, bass guitar, sewing, aerial silks, art, choir, gaming (not much encouragement needed there!) and digging in the dirt.
I absolutely delight in trying new things and am always on the hunt for my next great adventure!
"A man who carries a cat by the tail learns something he can learn in no other way." – Mark Twain

"Never grow a wishbone, daughter, where your backbone ought to be." – Clementine Paddleford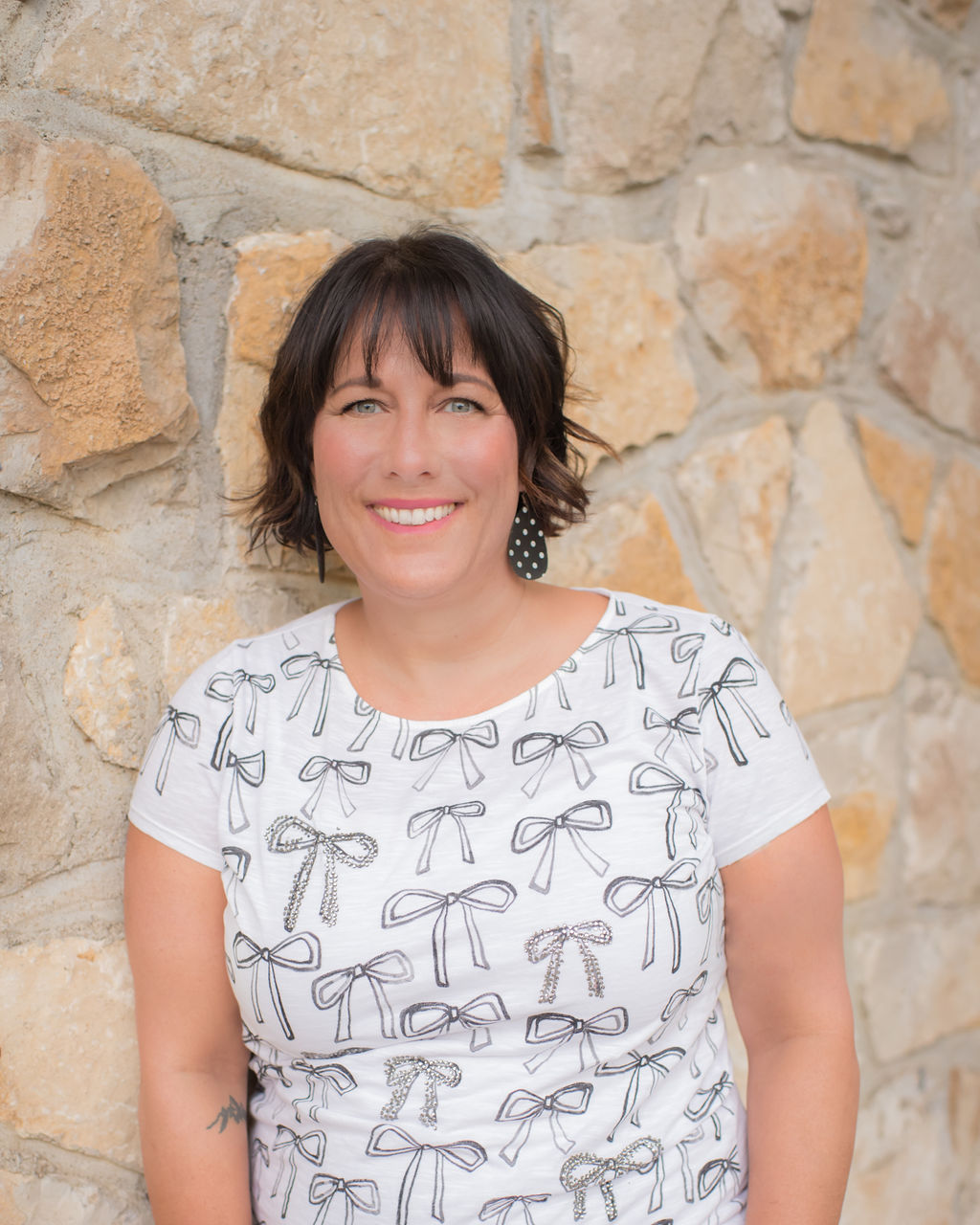 Cristin
Office Administrator
I am so excited to join the Prairie Village Dentists team! I love people and feel like this job gives me the opportunity to be a part of brightening someone's day!
I met my husband at KU and we just celebrated our 27th year anniversary. We have 2 grown boys, Jacob and Josh. Empty nesting is our season of life right now and honestly, it's not too bad! My husband and I love to cook together. We plan a fun recipe to tackle on Sundays and go all out in the kitchen chopping, dicing, listening to music, and maybe have a glass of wine. We have deemed this "Sunday Cook."
I enjoy hanging out on the deck spoiling my dogs Rizzie and Hoopie. I like to read and go to Jazzercise. Fall is my favorite season even though I am not a fan of anything pumpkin spice – except candles! I look forward to seeing you at the office!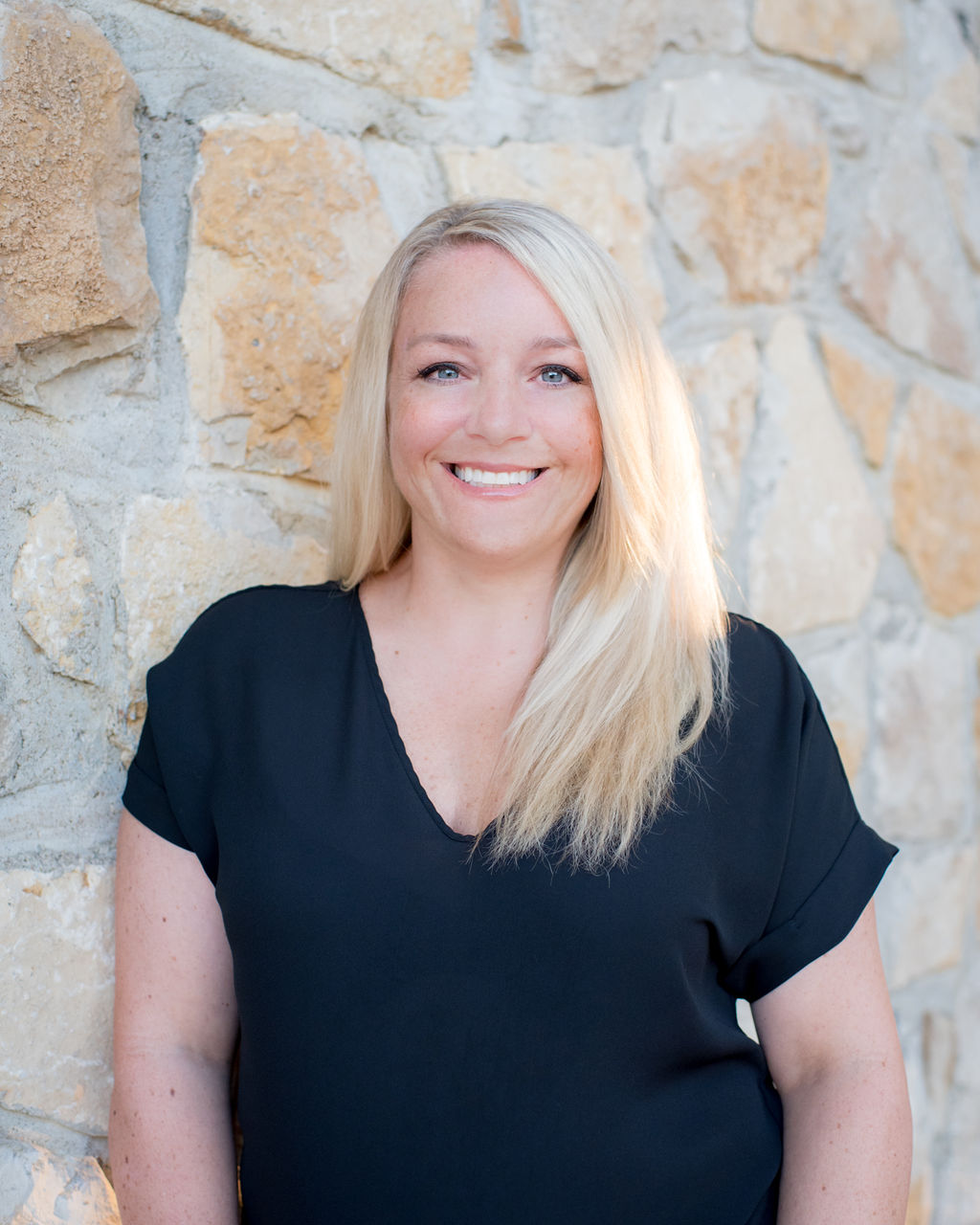 Heather
Office Administrator
I started my dental career as a dental assistant and progressed to the front desk. I absolutely love working with patients and helping them with their dental needs. Seeing them smile when they leave gives me great joy.
I have two adult children, both girls, Kyndall 22, and Paige 20. I also get to enjoy my cute 1 1/2-year-old granddaughter Eastyn. I enjoy hiking and exploring anything KC has to offer, such as restaurants, museums, and local shops. I escape to The Lake of The Ozarks at least once a month with my sister to unwind.
"The smallest act of kindness is worth more than the grandest intention" –Oscar Wilde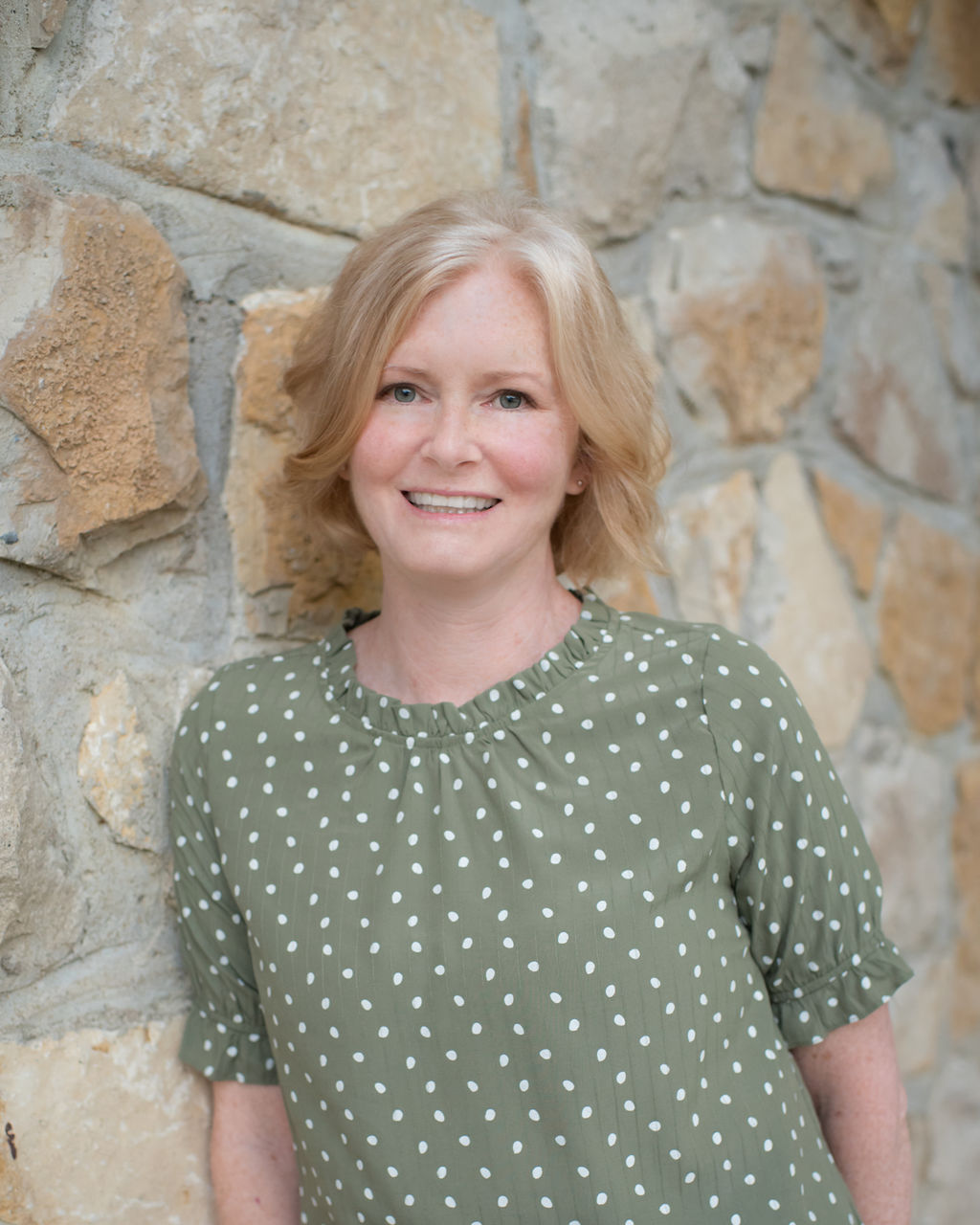 Diane
Registered Dental Hygienist
Hi my name is Diane and I have been caring for patients at Prairie Village Dentists since 1992. Over the years I have seen a lot of changes and advancements in dentistry. As hard as change can be, I am happy that I am part of a team that embraces progress and keeps up with technology so we can provide our patients with the best care. People always ask me if I ever get tired of cleaning teeth, and that's very easy for me to answer. "No way," I say. "I still love it." Because along with every set of teeth is a unique person that I am fortunate enough to get to know. When I become familiar with someone, it makes it easier to make suggestions about your dental care that will fit your lifestyle.
When not working, I enjoy being active and traveling with my husband. We have two dogs and a
cat and love the home we have created here in Prairie Village.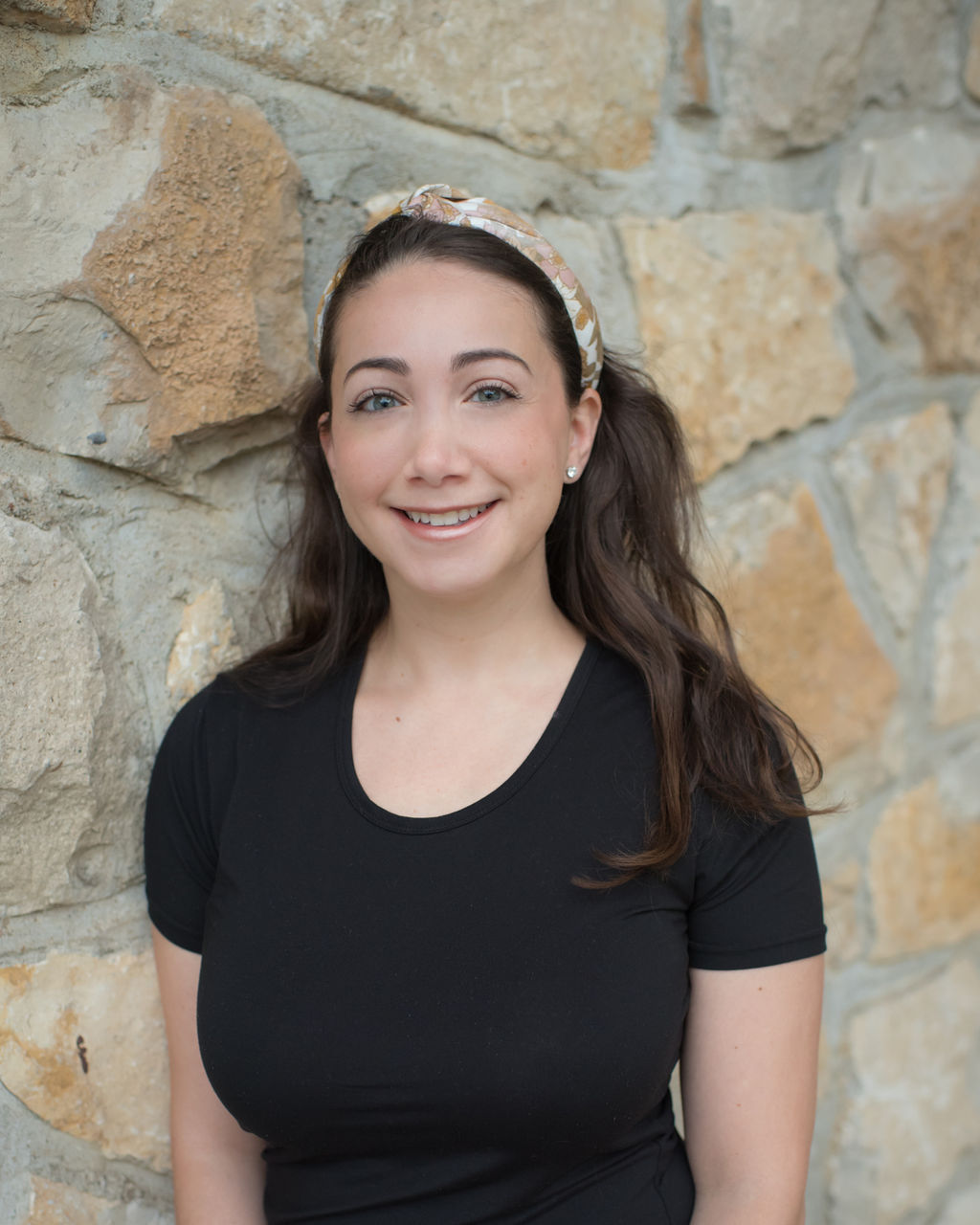 Jen
Registered Dental Hygienist
Jennifer is a New York City girl transplanted to Kansas and Dentistry has been her passion and career choice for over 10 years. As a dental hygienist, she really loves getting to educate her patients in their dental health as well as getting to contribute to their overall health with dental cleanings. She enjoys spending her free time with her husband and two sons who are her heart and soul. Being a working mom doesn't leave her much time for hobbies but when she does get some free time she loves cooking especially a traditional Italian meal while listening to music and drinking a glass of wine. Her other pastime is watching historical drama shows/ movies preferably British and doing puzzles!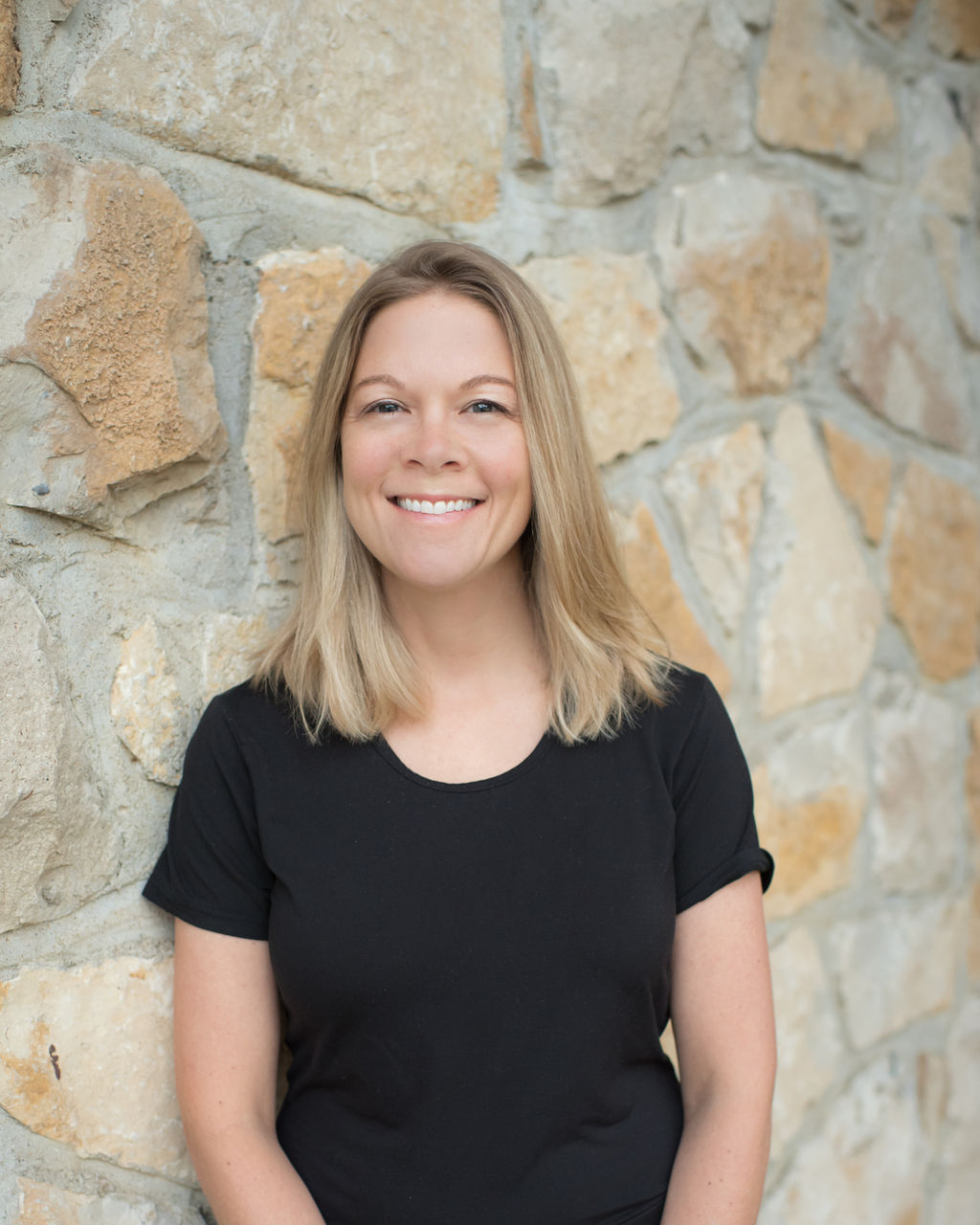 Robin
Registered Dental Hygienist
Growing up, I wanted nothing to do with the dental world. I was surrounded by parents and grandparents who talked teeth since the day I was born. In community college, I had a counselor who advised me to take a skills assessment test, and wouldn't you know, dentistry was a career that was suggested as being one that would work well with my skill set. This wise counselor told me I couldn't run from my destiny. Dr. Grant, Melissa, and I met at UMKC School of Dentistry. I was Melissa's big sister in hygiene. All these years later, we are back together again.
My husband and I have been married for 16 years during which we lived in St. Louis, the San Francisco Bay Area twice, and Oahu, Hawai'i. We settled back into Prairie Village in 2013 because it was most like our walking community in the Bay Area. Our daughter, Olive, is 10 this year. She enjoys acting and wants to be in movies some day. In my spare, I volunteer at Kansas City Christian School. I am also the Prairie Village Homeowners Association island volunteer who landscapes and maintains the neighborhood island located at Tomahawk and Nall, north of 75th Street.
" When the whole world is silent, even one voice becomes powerful." – Malala Yousafzai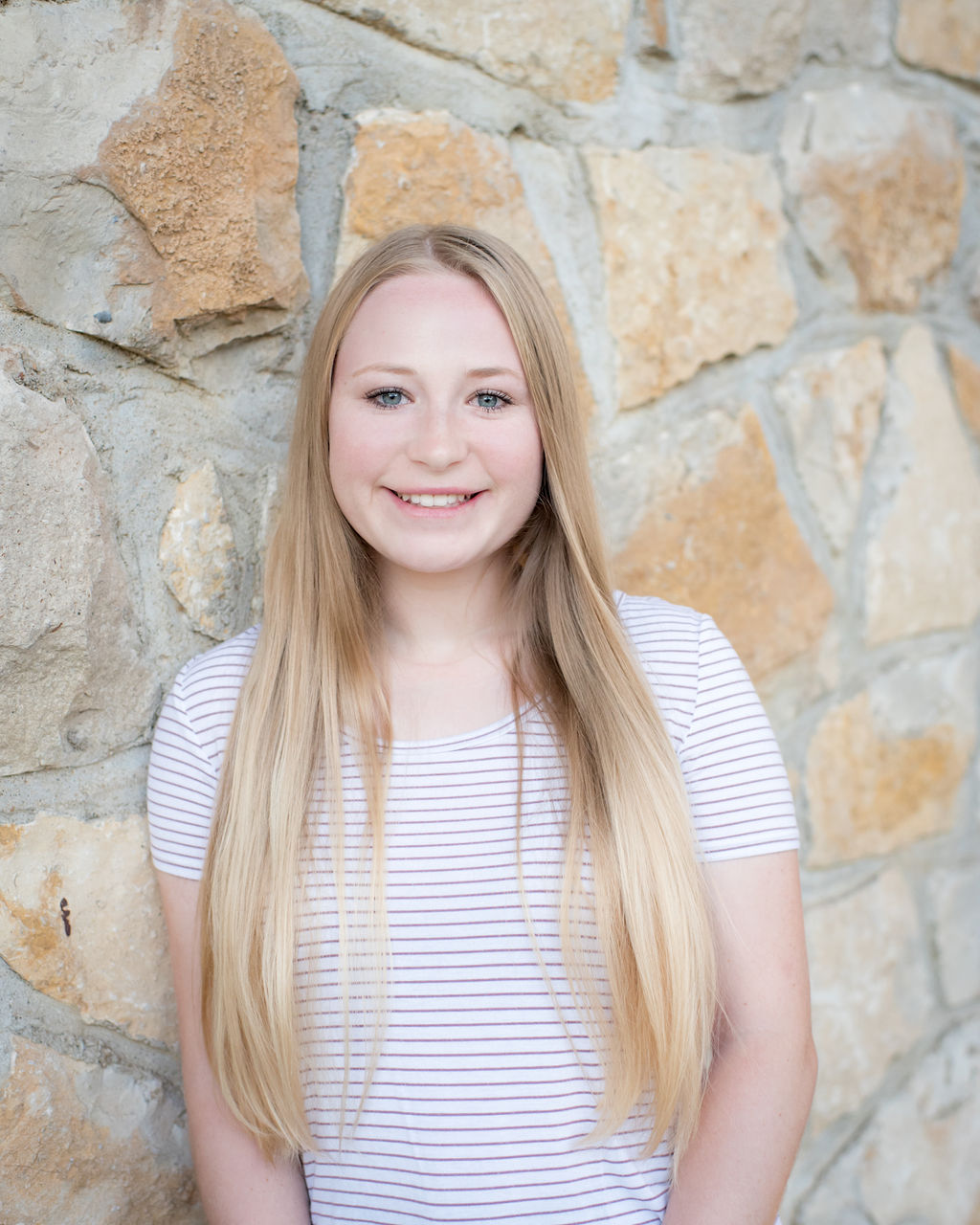 Chloe
Dental Assistant
I was born and raised right here in Kansas City. I love spending time with my family and my pets. I have a chihuahua and pit bull mix, Maizy and Bella, who are my world. I was an avid sports player growing up, so now I enjoy attending all different types of sport events around KC and other cities. Although I do not do it very often, I love spending time in the kitchen baking, and I have been deemed the "pie baker" of the family. I also enjoy spending time relaxing and watching all different types of documentaries. I graduated from JCCC in the spring of 2021 with my Associate's degree in General Studies. I was not quite sure what career path I wanted to take until I unexpectedly found myself working as a dental assistant here at PVD. I have loved every minute of being part of this great environment they have created in the office. I am passionate about educating and helping patients achieve their goals at maiming good oral health.
"The future belongs to those who believe in the beauty of their dreams" -Eleanor Roosevelt
"Be the change you want to see in the world" -Gandhi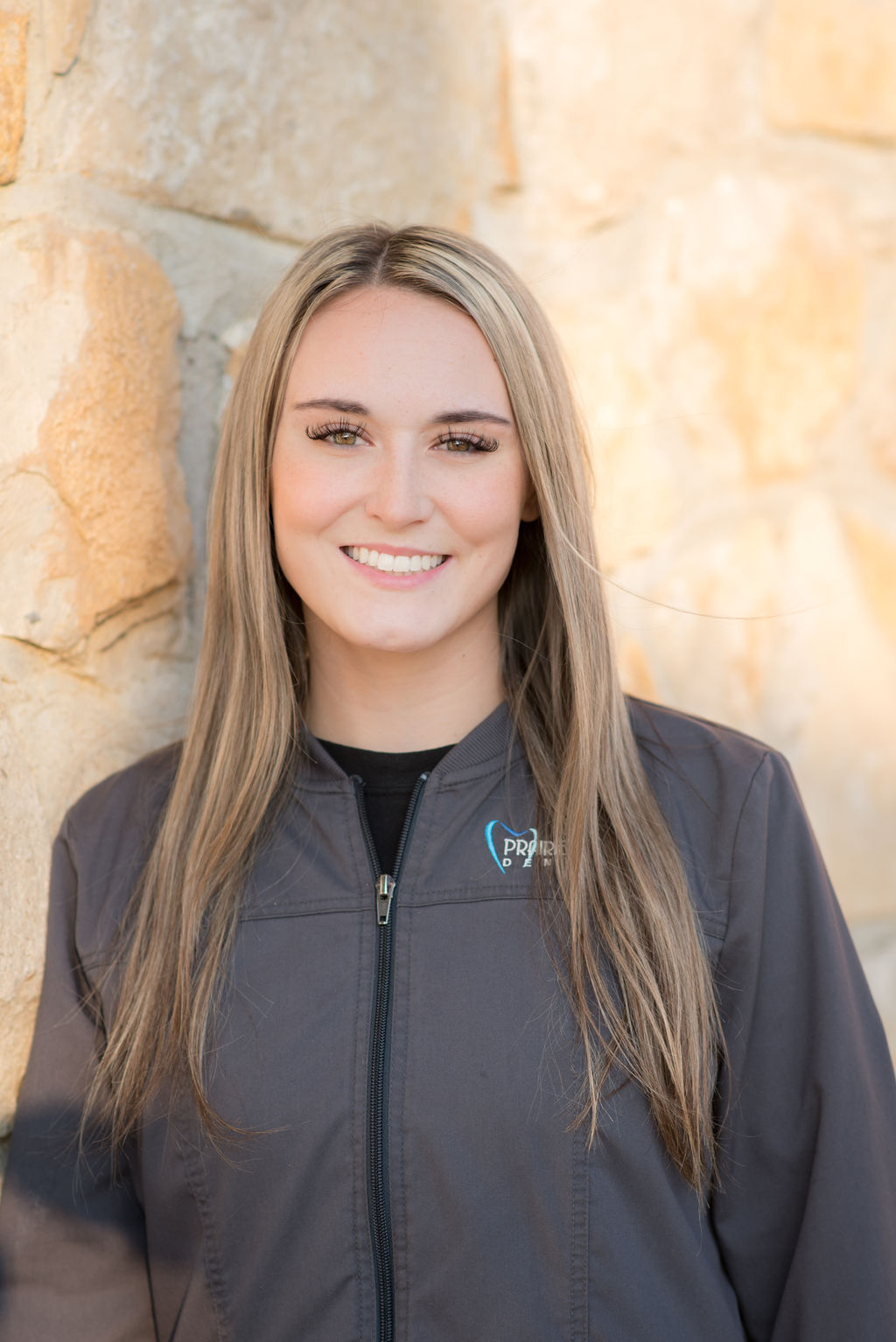 Courtney
Dental Assistant
Bio Coming Soon!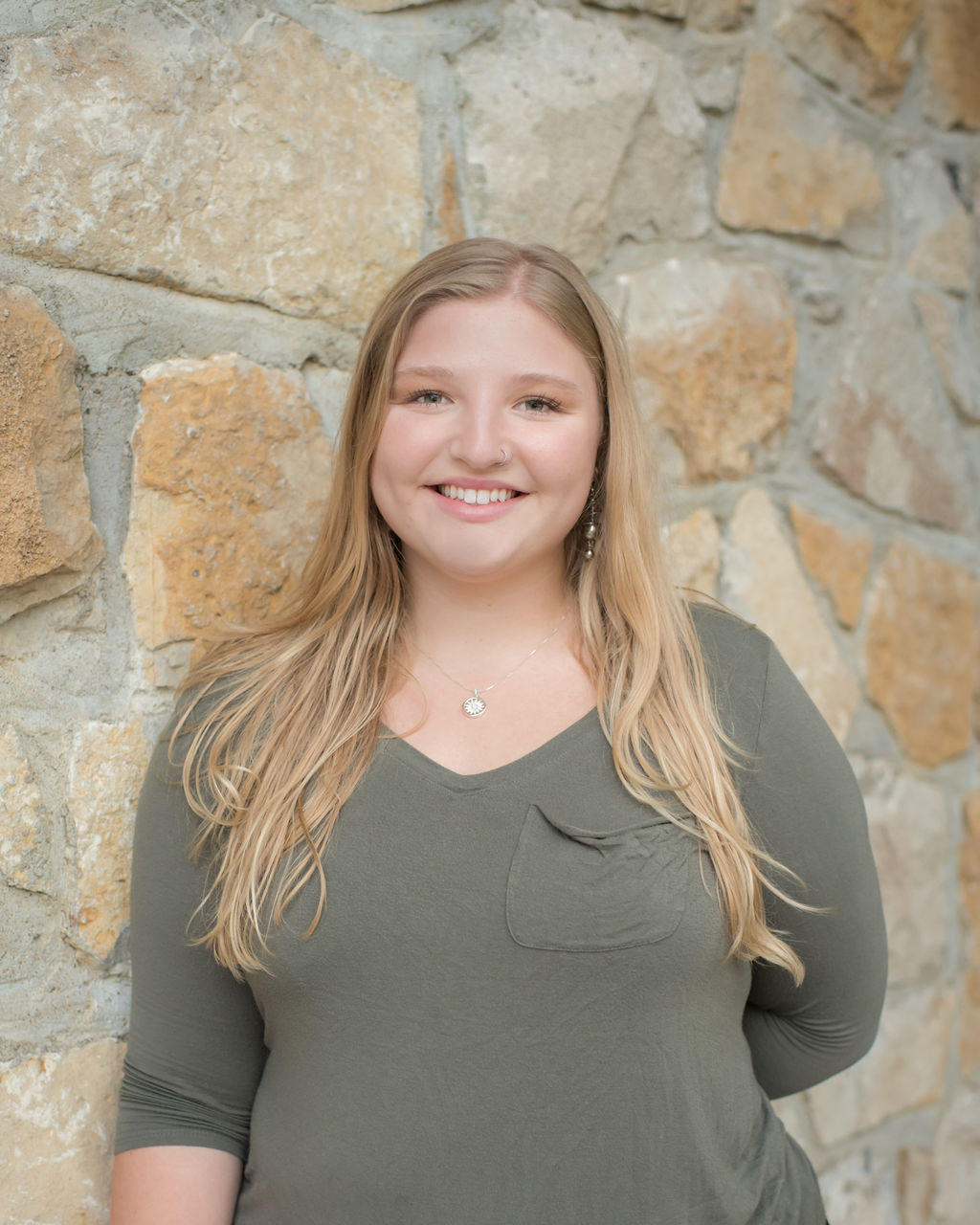 McKinlay
Office Assistant
My name is McKinlay and I am the office rover! Outside of work I enjoy spending time with my friends and family. I am a big animal lover and also ride horses at every opportunity that is presented! I used to spend my summers helping on a ranch in beautiful Big Sky Montana! My job includes helping the providers and administrators maintain an efficient workflow. I have been in the dental field now for approximately a year, and have loved every moment.
I am currently a student at JCCC aiming for my associate's degree. I am hopeful that my experience in the office will help me to decide on further education! I am very fortunate to shadow the amazing providers at PVD every day. It is because of excellent patient care through my childhood that I discovered my love for dentistry. I see it as an amazingly aesthetic art form, which also improves the overall health of people.
It is an absolute pleasure to work with wonderfully supportive co-workers and for kind patients!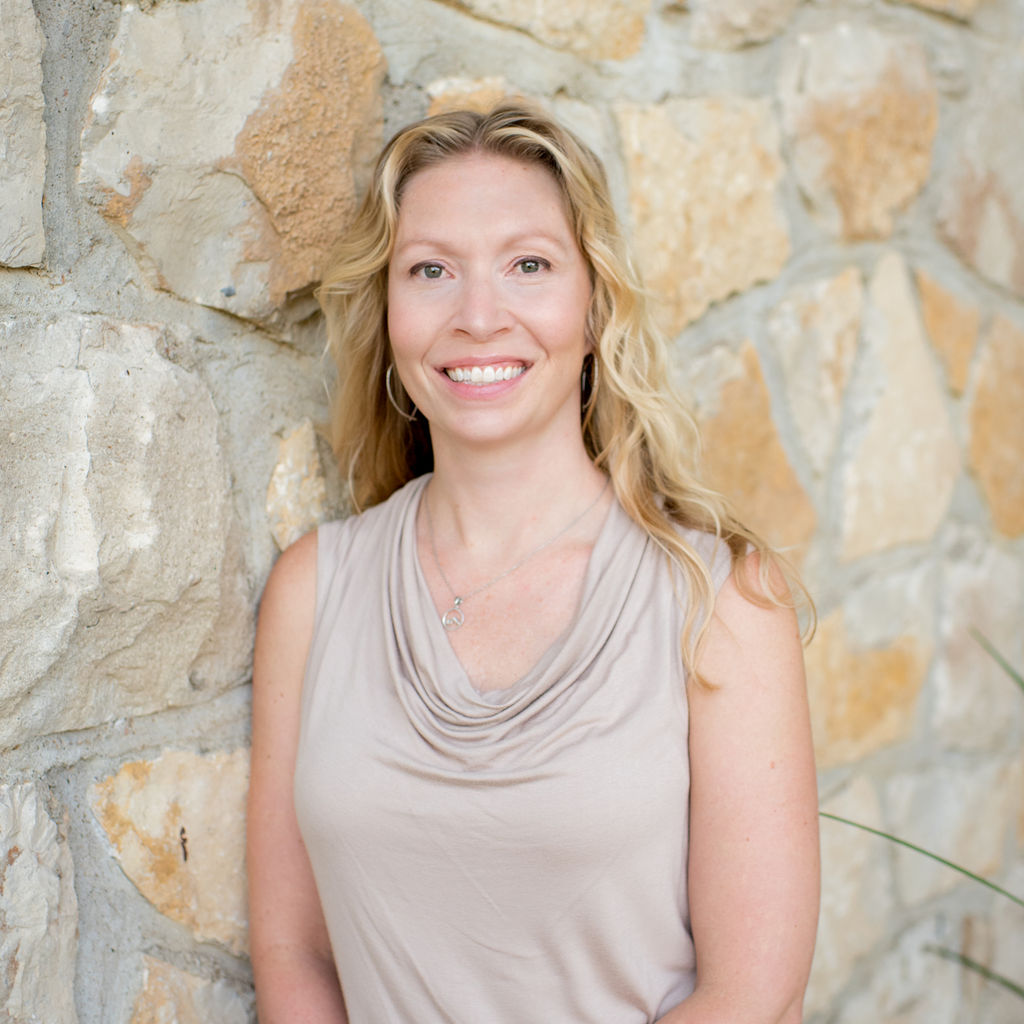 Jackie
Doctor of Physical Therapy
Jackie Stuewe, DPT, graduated from Kansas State University in 2006 with a Bachelor's degree in Life Science, then earned her Doctorate degree in Physical Therapy from The University of Kansas in 2009. She enjoys treating a variety of conditions and orthopedic injuries and is very successful in manual techniques helping those with neck, back and rib dysfunctions. She has unique expertise treating headaches, facial and jaw pain, a typically undertreated population. Patients are drawn to her skill, positivity and deep sense of caring. Collaborating with dentists and other specialists ensures patients receive the excellent comprehensive care they deserve. Jackie has a one on one treatment approach that integrates hands-on therapy, education and home programs tailored to each individual's unique needs and goals to improve their quality of life.
Services:
Treatment for TMJ dysfunction, Facial Pain and Headache
Skilled Care for Neck, Spinal and Rib Pain
Orthopedic Manual Therapy
Therapy for Chronic Pain Syndromes
Postural Stabilization and Body Mechanics Training
One Hour initial evaluation $150 One Hour follow up visits $125 30 minute follow up visits $75
*Offering Free 20 minute consultations to discover if physical therapy is right for you
Please call (913) 649-5600 to schedule Questions email jackiedpt09@gmail.com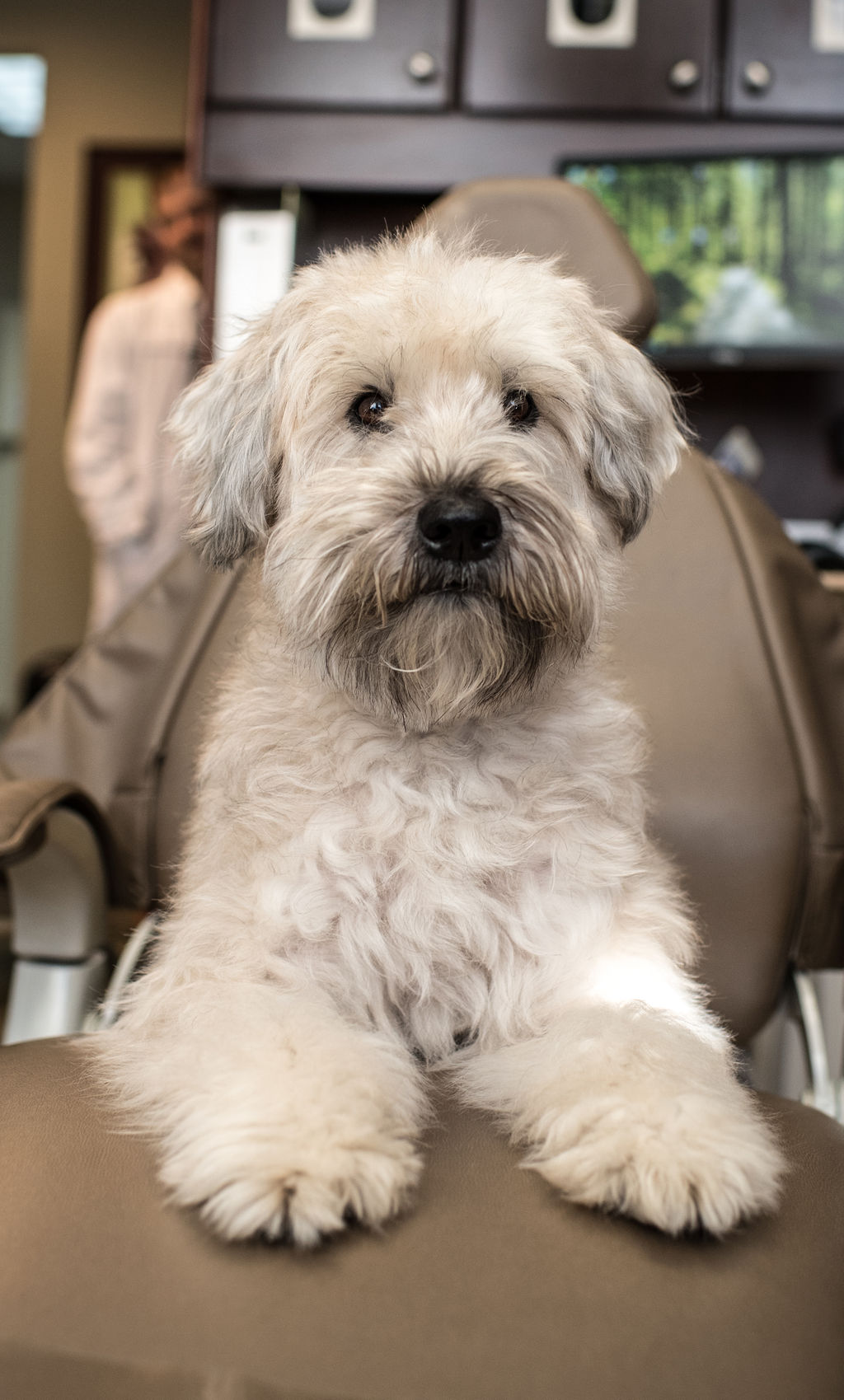 Bruna
Office Therapy Dog
I am a therapy dog! I was the runt of my Wheaten Terrier litter and even full grown now at 7 years old, I only weigh 26 pounds. (Most Wheaten's weigh around 35-40 pounds). I am the most sweet, gentle pup around! I have never growled at anyone or showed any signs of anything other than pure excitement and love for every face I see (unless it's nap time and it's quite hard to get me to show any interest in anything!). My hobbies include going for my daily walk/jog with Dr. Grant and Melissa (ok, just my four times a week jog), playing tug of war, doing tricks for goodies, perfecting my Salvador Doggie (you'll just have to ask)…and lots of napping! I also have experience doing hospice work. My downfall is occasional jumping (I'm working on it…it's in my breed's nature). I don't shed and am one of the more hypoallergenic breeds… and I'm super soft and cuddly! I am not in the office as much as I used to be since I like napping so much!
"Some of my best leading men have been dogs and horses." – Elizabeth Taylor
"What do dogs do on their day off? Can't lie around – that's their job." – George Carlin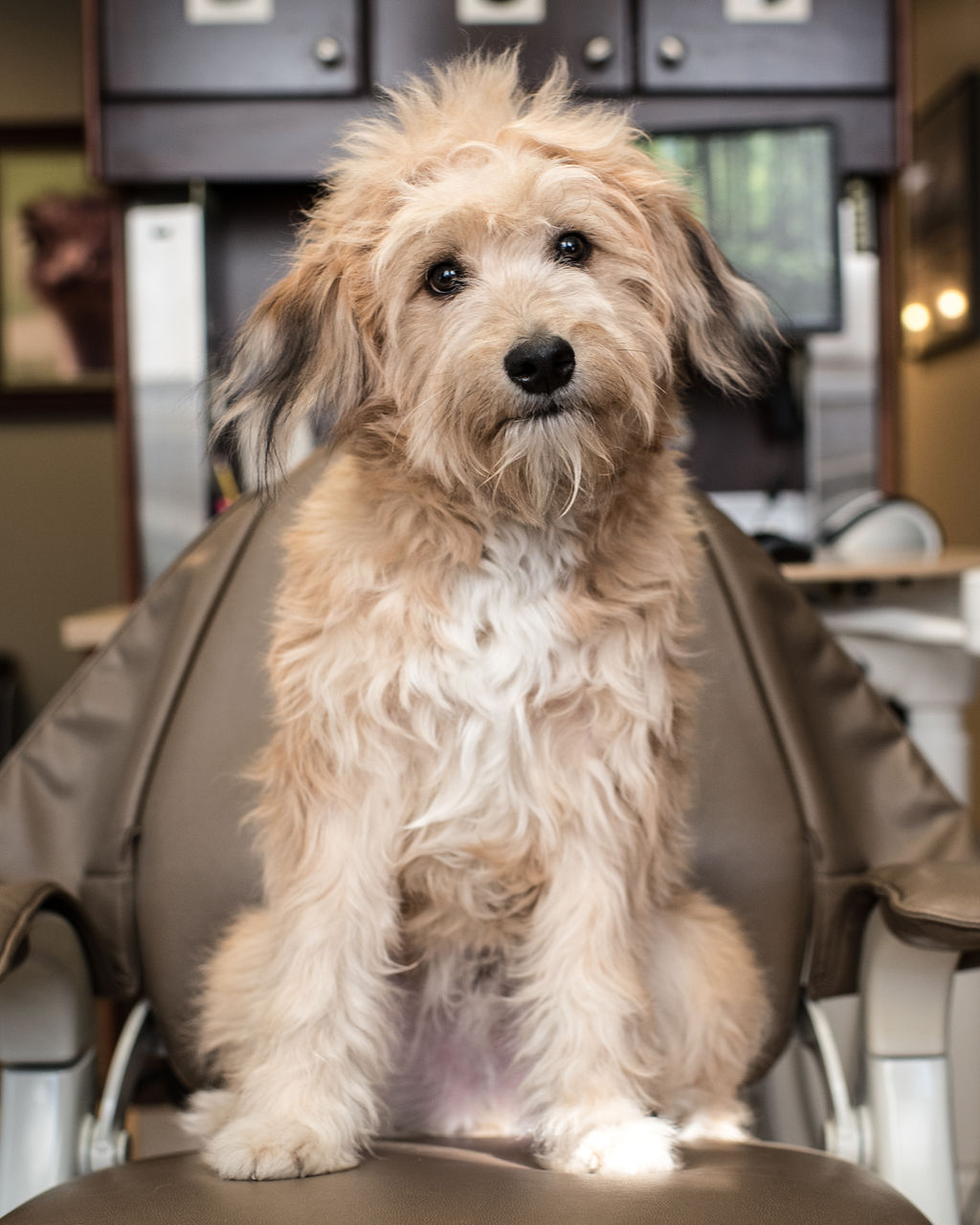 Benny
Office Therapy Dog
When a poodle and an Australian Shepard wished to bring the happiest of creatures into the world, they made ME! I'm a silly, noodley ball of goofy fuzz! I've been affectionately nick-named "Bennigan", "Benzocaine", "puddle of fuzz" and "Three-poops-McGee"! I love to "ponk" kisses with my nose and acorns are my favorite fall treat (even without pumpkin spice! And like my "sister", Bruna, I'm here to provide comfort and therapy for all of my favorite two-legged friends! I am also pretty hypoallergenic and don't shed much at all. Big sis Bruna has been helping me learn how to do tricks, but really, I'd rather play all day! If you want a smile on your face, the best bet is to come see me!

"No matter how little money and how few possessions you own, having a dog makes you feel rich." – Louis Sabin
"Once you have had a wonderful dog, a life without one, is a life diminished." – Dean Koontz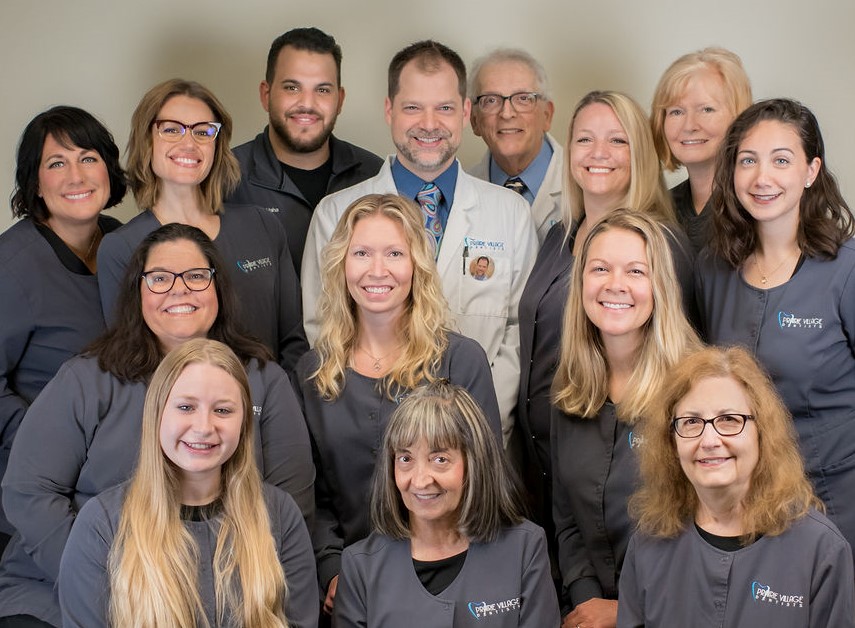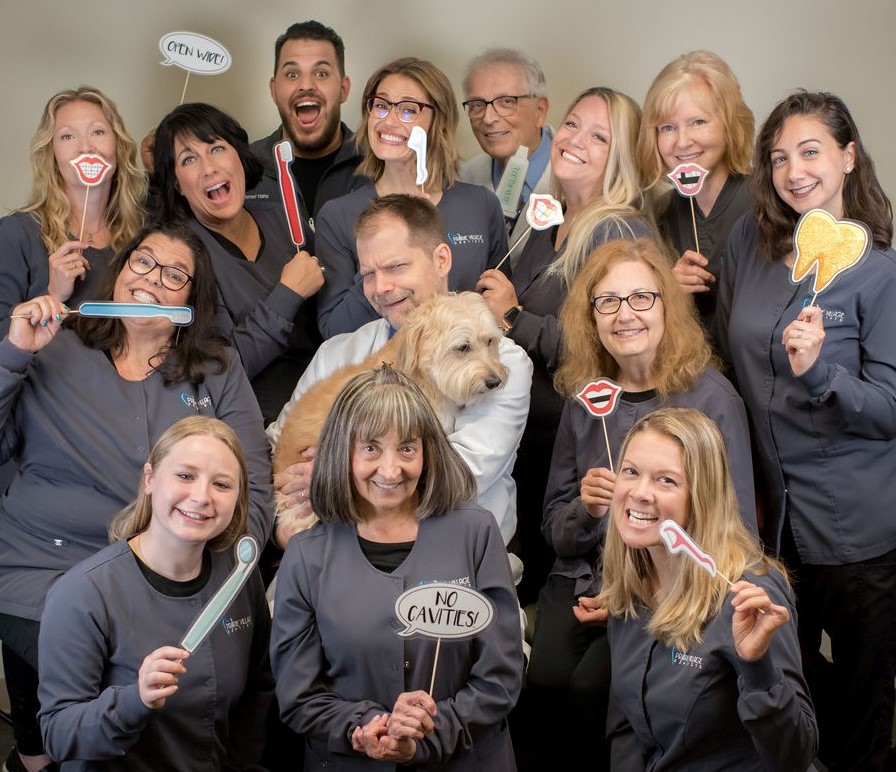 Prevention-Oriented Dental Team
Your Prairie Village team is composed of some of the best dental professionals in the area. We have the training, experience and continuing education to keep you in the best dental health possible.
Our practice is also known for our people skills. We love what we do and we genuinely care about our patients. We get to know patients better, so their visits with us are always pleasant. Our office is warm, friendly, and it's definitely a very fun place to be.
Prairie Village Dentist is value-oriented. You get the best value because we are thorough, gentle and good at what we do. Patients have a say in everything that has to do with their dental health. We'll give you the information and present treatment options and then we'll provide the services that YOU choose.
Can't have anesthesia because you're afraid of needles and drugs? We have solutions for you. Some patients are not thrilled about having plastics in their body, some are allergic to many dental products, and some are special needs patients, so we find ways to provide them the dental care they need.
We are very accommodating, very patient, and capable of treating anyone.
For questions about your dental health or more information about our advanced dental treatments, please call our Prairie Village, KS dental office at (913) 649-5600. You may also use our online form.